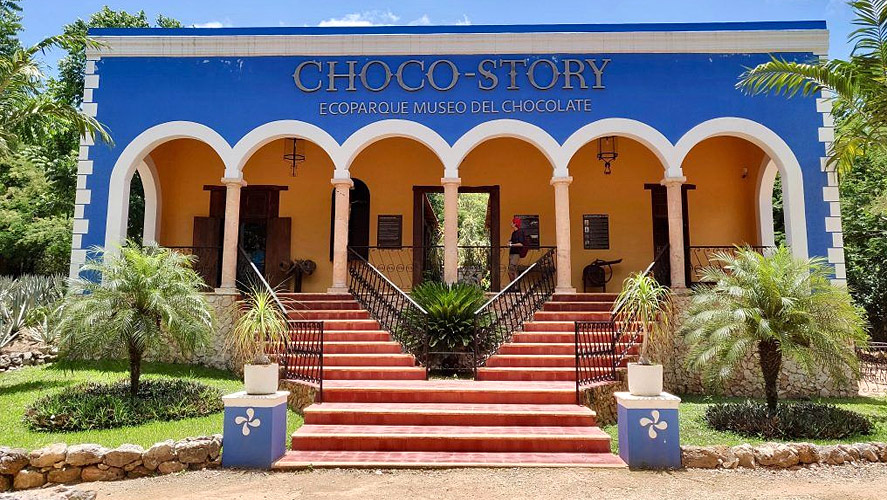 Museum of Chocolate - Choco Story Uxmal
Museum of Chocolate - Choco Story Uxmal
We have all tried and practically the whole world loves it. A delicacy that can be enjoyed in a thousand ways; on its own or as an ingredient in cuisines all around the world. But how much do you really know about chocolate? Lets see, did you know that this delicious treat comes from the seeds of the fruit of the cocoa tree native to America? Or how about the fact that cocoa was so important that many cultures used it as currency? Even Hernan Cortes himself used cacao seeds to pay his soldiers.
This is just the tip of the iceberg of what you probably don't know about this great plant and what you will be able to learn here in Choco Story, the Museum of Chocolate. This museum is part of a circuit of museums dedicated to chocolate; the brainchild of Belgian chocolatier Eddy Van Belle. With Choco Story museums in Bruges, Paris, Prague, and New York, Choco Story Uxmal is unique amongst them because it is located in the birthplace of chocolate but it is also the only museum connected to a botanical garden and a 300 hectares cocoa plantation.
Conveniently located near the entrance to the archaeological site of Uxmal, this interactive museum is the best way to compliment your day in this area. This museum will take you on a journey through the history of chocolate and through a botanical garden where you will see the cocoa tree in all its different stages.
In every exhibit you visit you will find something to learn about this unique treat. You will be able to see firsthand how cocoa is cultivated and processed, the historical importance it has in America before and after the conquest, and how chocolate became the delicious treat everyone around the world enjoys today. In one of the exhibits you will have the opportunity to sample an array of chocolate drinks, like the sweet European hot chocolate and the spicy and refreshing Aztec xocolatl. An incredible experience for chocolate lovers of all ages.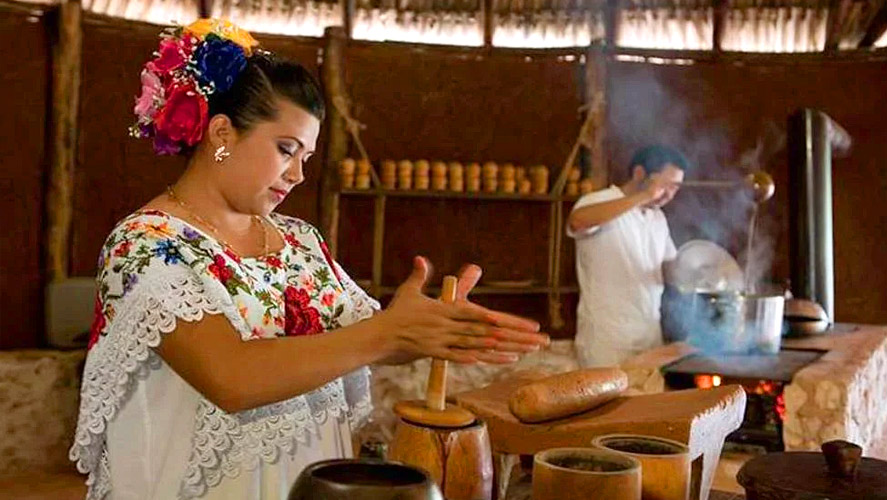 On top of the interactive museum, Choco Story has a fantastic store where you can get all the chocolate your heart desires. Here you will find all sorts of cocoa products for every occasion. Such as delightful milk chocolate bars, to cocoa soaps and roasted cocoa beans for you to make your own chocolate.
Since the museum is located one hour South of Mérida and only a few steps away from the Uxmal archaeological site, it is a great chance for you to tackle both on the same day. So why not set aside a whole day for this fun adventure that you are surely going to enjoy. Why not just go ahead and book your private tour to the great Mayan city of Uxmal and the charming Choco Story museum?
Schedule
Monday through Sunday 9:00am to 7:30pm
December 24th and 31st 9:00am to 4:00pm
Closed on December 25th and January 1st
Admission Fees
General admission $140 pesos
Students and Teachers with valid credentials $110 pesos
Children aged 6 to 12 $75 pesos
Children under age 6 free admission
Personal guide service $400 pesos (this is an optional service)
---
Comments