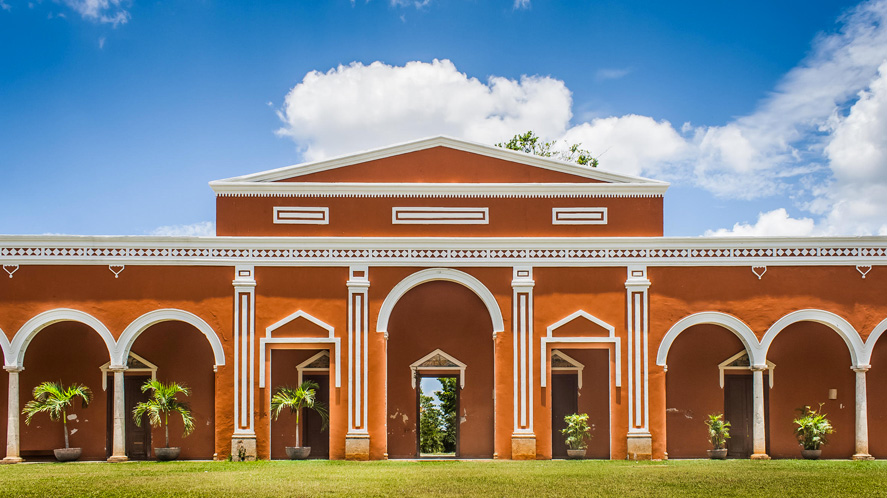 Sotuta de Peón Hacienda Viva
In the jungle that surrounds Merida, just 45 minutes from the city itself, you will find a complex of henequen fields and colonial buildings that seem to be suspended in time; Sotuta de Peón Hacienda Viva.
Built in the mid-1800s, this hacienda was devoted to henequen production for the next 100 years. During that century the hacienda grew and prospered, the henequen produced in the Yucatan haciendas was considered the green gold of Mexico: it was easy to produce, exclusive to the area and its demand was very high and unending, since the henequen's fibers were used for the creation of vital fabrics and ropes for all kinds of industries and most importantly used by merchant ships of the era.
This period of splendor came to an end at the hands of synthetic fibers, which entered the market in the first half of the twentieth century. Being cheaper and easier to produce in large quantities with qualities equal to or superior to those of henequen, synthetic fiber ropes replaced henequen in the industry and bankrupted the Yucatan henequen industry.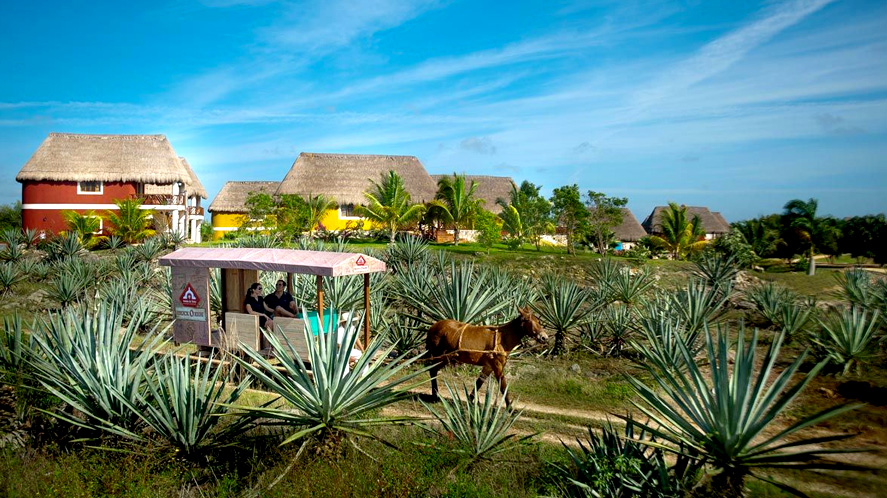 For the next 30 years, Sotuta de Peón laid abandoned, deteriorating at the hands of the elements and swallowed by the encroaching jungle. It was then that the hacienda was rescued and after a restoration work that took years of effort, passion, sweat and tears, the hacienda reopened its doors as Sotuta de Peón Hacienda Viva. Completely restored, the hacienda returned to function as it did during its heyday, giving new life to the Yucatan henequen tradition.
Today, Sotuta de Peón has its doors wide open to visitors with a range of cultural, historical, ecotourism, and gastronomic activities and experiences, as well as incredible lodging options.
The hacienda tours will take you on a journey back in time to see and feel what life was like here almost two centuries ago. The restaurant will delight you with exquisite traditional dishes and in the extensive gardens and the cenote of the hacienda you will find a beautiful refuge where you can disconnect from the day to day hubbub immersed in a beautiful landscape. And finally, the incredible villas and rooms offer you a historic, rustic lodging with an ideal location to serve as a base for your expeditions to archaeological sites, cenotes, convents, historic towns and all the beauty that the Yucatan has to offer.
---
Comments