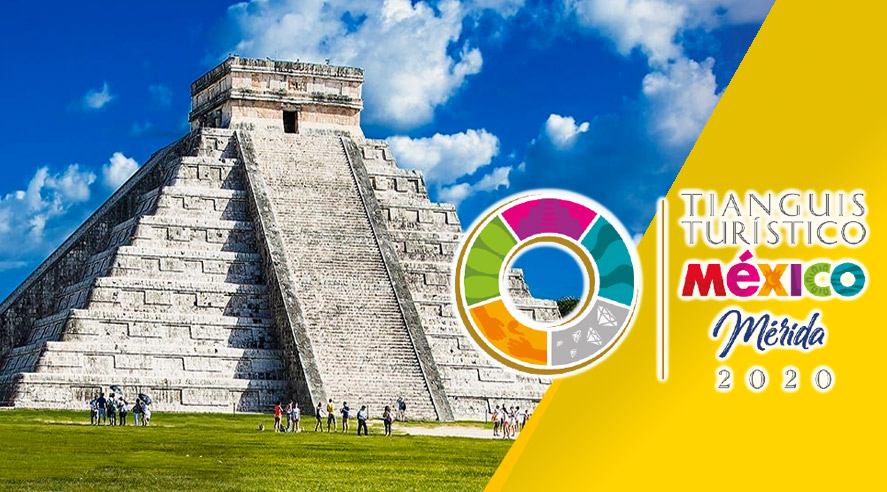 Tianguis Turístico Mérida 2020
In 1975 began an event called Feria Internacional de Hoteles y Agencias Turísticas de Acapulco (International Fair of Hotels and Tourism Agencies of Acapulco); an event intended to promote the city of Acapulco as a global tourism destination. The fair was a total success, which led to the founding of Mexico's Tourism Secretariat just one year later in 1976. Today after 44 years, this tianguis has become the most important tourist fair in the country.
Every year this fair host hundreds of exhibitors including hotels, both independent hotels and big international chains, airlines, destination management companies, tourism press and media, and the official Tourism Offices of every state in Mexico. The event also features the presence of buyers from up to 88 different countries of all continents, amongst them tour operators, travel agencies, tourism associations, event, congress and convention organizers, and globalizers.
In 2011 it was decided the the Tianguis Turístico would be turned into a traveling fair, returning every 4 years to its original base in Acapulco. So it is with great joy that we can say that next year, 2020, it is our turn here in Mérida to be hosts of such an important event in the days of March 22 to 25 in the convention center Convenciones Yucatán Siglo XXI. With almost 9,000 hotels rooms in the city of Mérida and another 4,000 in the rest of the state, two world-class convention centers and the many tourism attractions that Yucatán has, there is no doubt that Mérida has all it needs to take on the organizing of an event of this scale.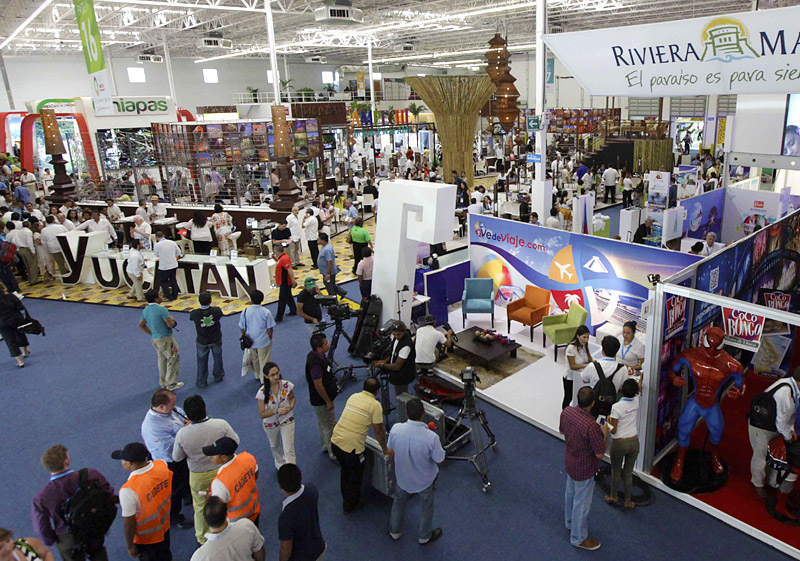 After the success of 2019, with a record 47,378 business meetings held, it is expected that the 45th edition of the Tianguis Turístico attracts a minimum of 1,750 buyers from all 5 continents. It is estimated that no less than 45,000 business meetings will take place in the four days of the event.
Without a doubt this event will be the best opportunity of the year for companies to showcase their achievements and for buyers to find the greatest deals; every tourism company should have a presence here. Here you can get real, tangible benefits, after all that is the reason why this event continues to happen even after 44 years. So if you have a tourism company you should consider being present, in addition to the possibility of obtaining new clients or alliances, you will be immersed in new trends in the way of selling tourist services in the digital era.
Even though we have nearly 9,000 hotel rooms in the city and there are many daily flights servicing Mérida's airport, you won't want to wait to book your visit. There will be a lot of people coming from all over so be sure to make your reservations today to secure your place so you don't risk missing this great opportunity. See you in Mérida on March 22 to 25th!
For more information visit the official website: Tianguis Turístico de México
---
Comments