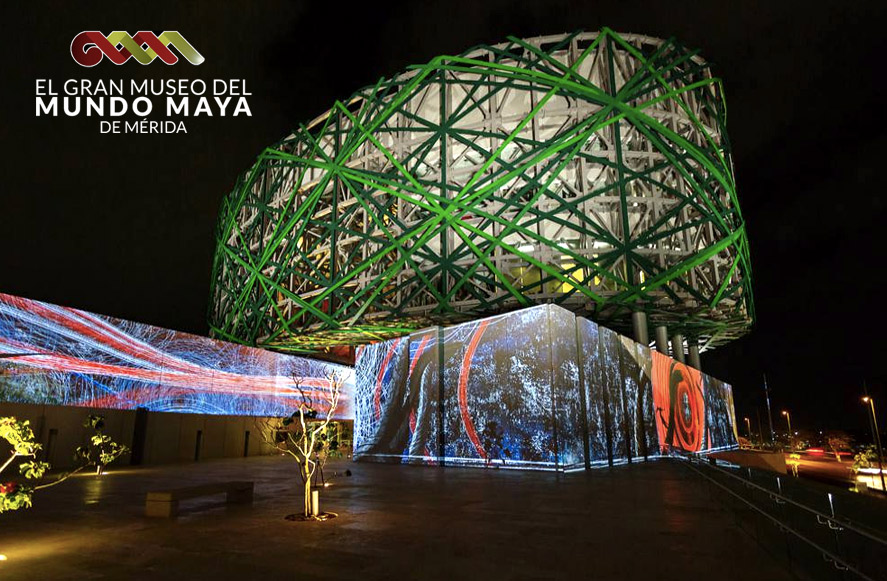 The Great Museum of the Mayan World
The world did not end on December 21st, 2012 like many said it would; the end of the Mayan calendar did not bring the apocalypse, instead it was the opening day of the Great Museum of the Mayan World of Merida. A museum dedicated to the history of the Mayans, from their first settlements and great stone cities to the times of the Conquest, the Caste War and contemporary times.
The museum is divided into four different permanent exhibits displaying over 1,160 historical objects. These exhibits are organized by topic; the first exhibit, The Mayab and Nature, teaches you about the natural world in the Mayans, the life that filled and how this civilization interacted with nature.The next exhibit is dedicated to the Ancestral Mayans; the creation, growth and collapse of the Mayan civilization. Here you can learn about their rites, traditions, lifestyle, and gaze upon the collection of hundreds of artifacts of the Mayans daily life.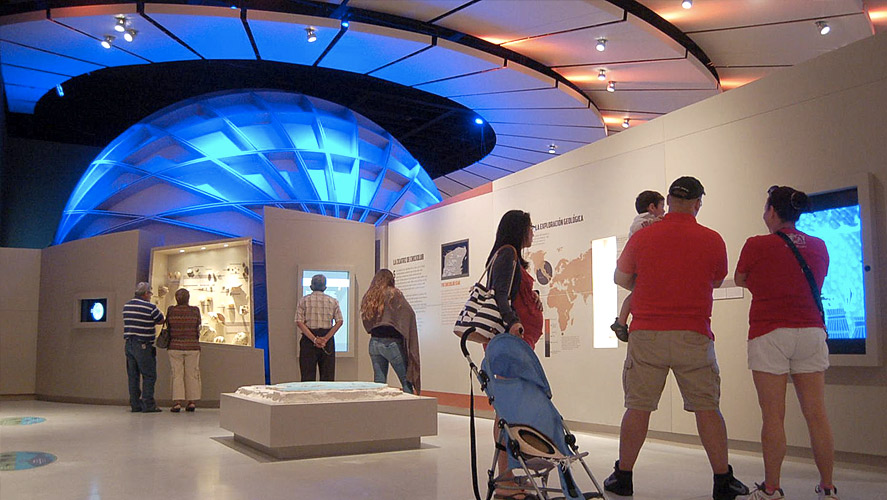 The Mayans of Yesterday exhibit narrates the history of the changing Mayan culture from the moment they were encountered by the European Conquerors, to the end of the Caste War in the early 20th Century. A period of time in which the Mayan civilization did not disappear, instead adapting and evolving to survive during times of great change. The last exhibit is the Mayans of Today, a semblance of the rich customs and traditions of the Mayans of the Yucatan Peninsula. There are also rotating and temporary exhibits about other topics of the Mayan Culture
The newest attraction of this museum is a movie theater with IMAX screen where you can see different film productions and documentaries selected; visit the museum's website at granmuseodelmundomaya.com to see scheduled exhibits.
During your stay in Mérida do not miss visiting the Great Museum of the Mayan World, besides being an architectural jewel winner of several international architecture awards, it will take you through an amazing journey through time where you will learn a lot about this iconic civilization.
Location
The Great Museum of the Mayan World of Merida is located next to the convention center "Yucatán Siglo XXI"
Address
Calle 60 Norte #229 E
Unidad Revolución
Mérida, Yucatán
Schedule:
Wednesday to Monday
09:00 hrs. to 17:00 hrs.
Prices (Mexican pesos)
Foreigners $150.00
Mexican Adult $100.00
Mexican Kids $50.00
People from Yucatán $50.00
Toddlers, seniors, teachers and students $25.00
---
Comments